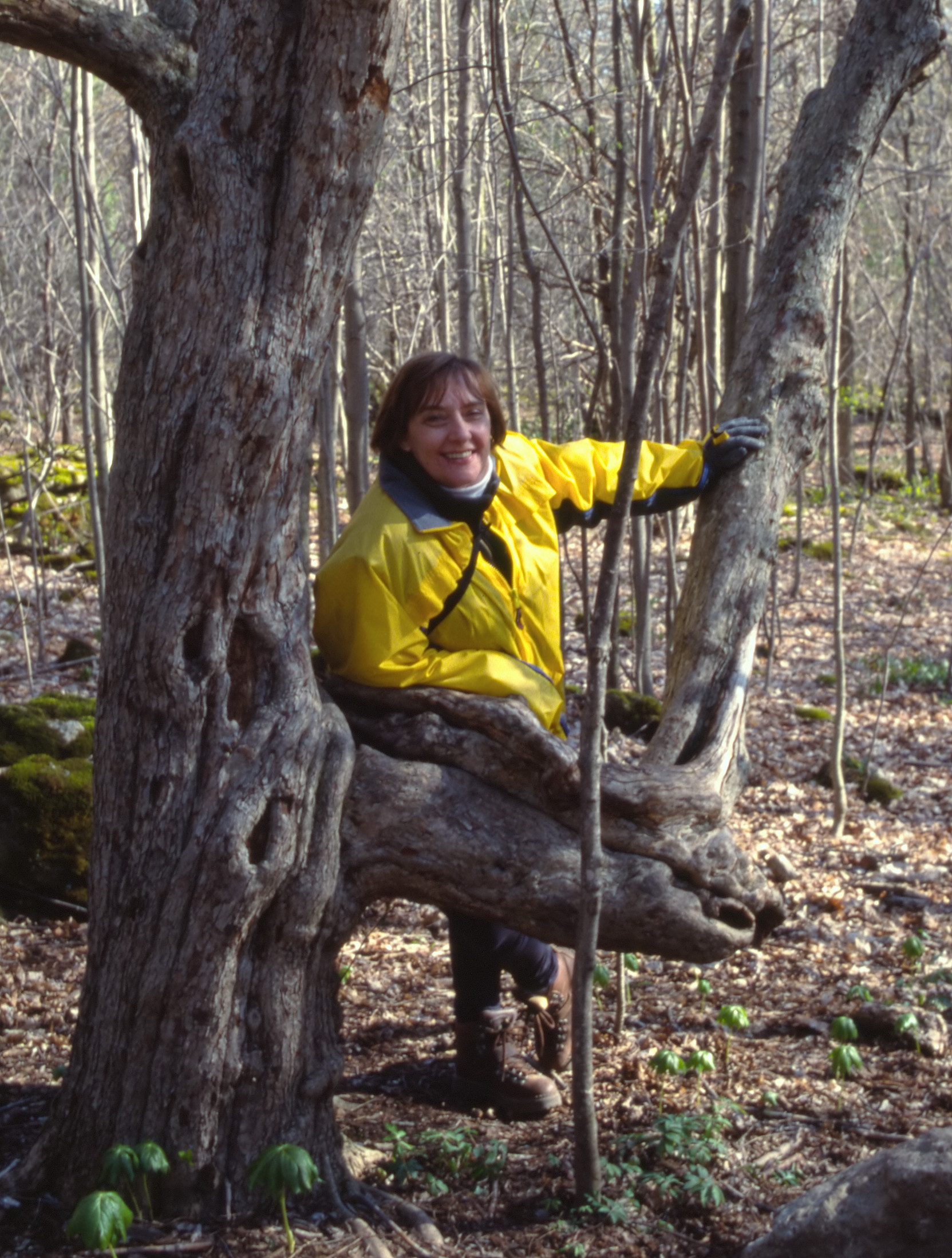 ---
27 October 2020 @ 13:32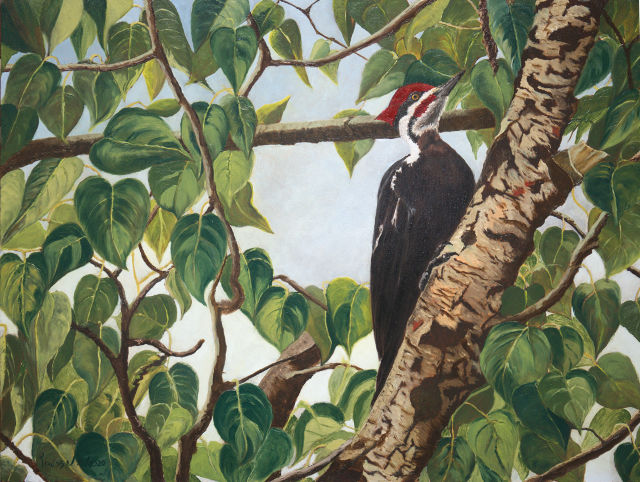 Pileated Woodpecker
- male
Oil on birch panel
60.96 cm x 45.72 cm (24" x 18") - 2020

Note:
See video:
Stages of an oil painting - Pileated Woodpecker


When I received Brenda's photo of a Pileated Woodpecker, I rescheduled my projects to do this painting because I could not get out of my mind this striking and elusive bird among the foliage. The red moustache and red crest running down to its beak confirms this is a male.

My aim was to recreate a mood similar to when we walk in the forest and unexpectedly catch sight of a beautiful bird. Our senses become suddenly on high alert. Everything seems brighter, more vibrant, more intense, almost surreal. This magical moment only lasts a few seconds, but it has the enormous power to touch our heart and fill us with joy. Later on, we can relive the experience because this precious moment remains locked within us. It's that gift from nature which I tried to capture.


+ + + + +



Grand Pic
- mâle
Huile sur panneau de bois
60.96 cm x 45.72 cm (24" x 18") - 2020

Note:
Voir la vid
é
o :
Étapes d'un tableau - Grand Pic


Quand Brenda m'a fait parvenir sa photo du Grand Pic, je suis tombée sous le charme. J'étais incapable de penser à autre chose alors j'ai reporté mes projets pour peindre ce magnifique oiseau camouflé parmi le feuillage. Sa moustache rouge ainsi que sa huppe rouge vif qui descend jusqu'à la base de son bec nous confirme la présence d'un mâle.

J'ai voulu recréer l'atmosphère quand on se promène dans la forêt et que soudain on découvre un bel oiseau. Nos sens s'aiguisent. Tout s'illumine, les couleurs deviennent plus éclatantes, plus intenses. C'est presqu'irréel. Ce moment éphémère possède l'énorme pouvoir de remplir notre coeur d'une grande joie. La magie de cet instant se poursuit quand plus tard nous faisons appel à ce merveilleux souvenir afin de revivre la scène. Ç'est ce cadeau de la nature que j'ai cherché à saisir.