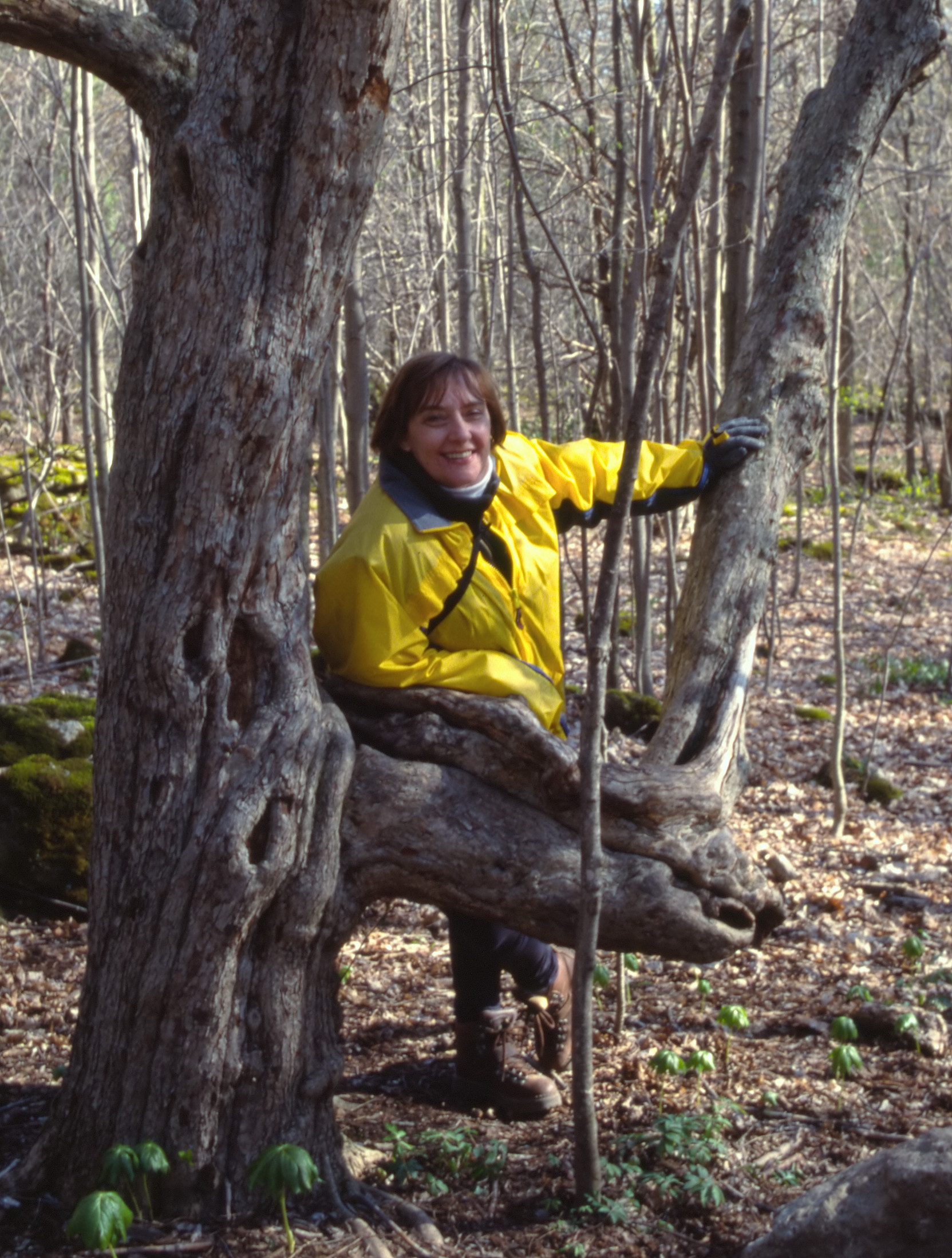 ---
19 July 2021 @ 13:31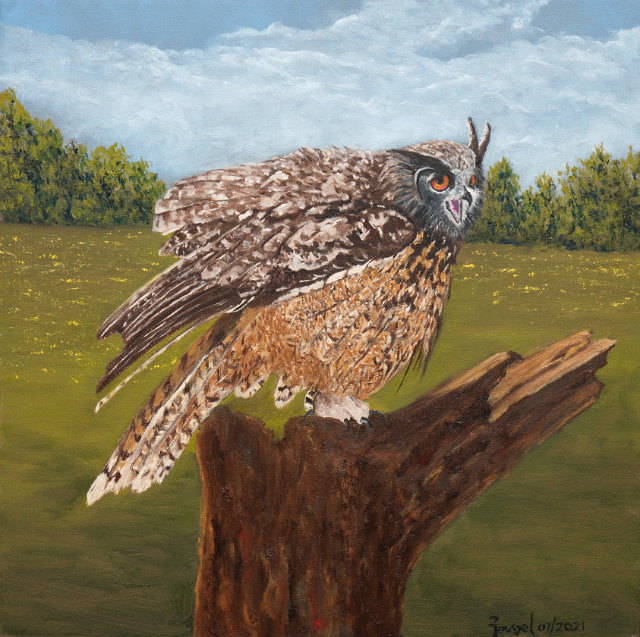 Eurasian Eagle Owl

Oil on gallery canvas
45.72 cm x 45.72 cm (18" x 18") - 2021

Note:
Watch video
Years ago, Robert and I visited Omega Park, a safari park north of Montebello, Québec.

Armed with 3 bags of carrots in our car, we slowly drove along the 12 km safari route where we were greeted by elk looking for treats. The carrots did not last long!

Along the circuit, we saw deer, caribou, elk, fallow deer, wild boars, raccoons, Alpine ibex, Rocky mountain goats, a black bear mother with her cubs, wolves and more. It was an eerie experience driving past enormous bisons grazing in a field.

During the birds of prey show, I took photographs of a Bald Eagle, Red-Tailed Hawk, Barn Owl and of this Eurasian Eagle Owl. What a thrill to watch this impressive owl land on the post near me! Pure magic!


+ + + + +


Grand-duc d'Europe

Huile sur toile galerie
45.72 cm x 45.72 cm (18" x 18") - 2021


Note :
Voir la vid
é
o
Robert et moi avons visité le Parc Oméga, il y a plusieurs années. Ce parc safari est situé au nord de Montebello au Québec.

Avec trois gros sacs de carottes à mes pieds, nous avons lentement parcouru en auto les 12 km de la route safari. À la recherche de gâteries, les wapitis étaient au rendez-vous. Les carottes ont vite disparues!

Tout le long du trajet, nous avons pu admirer des cerfs, caribous, daims, sangliers, ratons laveurs, bouquetins des Alpes, chèvres des montagnes rocheuses, une maman ours avec ses petits, des loups et j'en passe. La proximité d'énormes bisons dans les champs m'a fort impressionnée.

Lors du spectacle des oiseaux de proie, j'ai photographié un Pygargue à tête blanche, une Buse à queue rousse, une Effraie des clochers et ce Grand-duc d'Europe. J'ai vécu un moment magique quand il s'est perché sur le poteau tout près de moi !